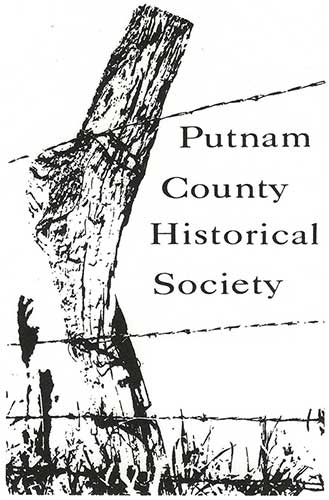 Board of Directors
Sid Whitaker, President
Karen Bailey, Vice-President
Lonna Nauman, Secretary
Will Duke, Treasurer
Gary Boggio
Sue Bruch
Sue Campbell
Ben Day
Dick Ashdown
Darlene Cofoid
Kevin Kunkel
Teresa Clausen
About Us
The Putnam County Historical Society is a non-profit 501(c)(3) organization established in 1963 with the mission of keeping the history of the County alive through education, restoration, and genealogical research.
We pursue this mission by:
producing newsletters that go to a mailing list of about 500
providing speakers for public programs during the year
maintaining a collection of family genealogies, genealogical references, and local newspapers on microfilm
maintaining a collection of local obituaries and cemetery records
collecting, preserving, and displaying artifacts relevant to the history of Putnam County at our three locations and loaning artifacts for a display to the Putnam County Public Library District
hosting the 4th-grade students of the Putnam County school system annually at both Pulsifer House and the Agricultural Museum
opening the Agricultural Museum from 11:00 to 3:00 on the first Saturday of every month and also by appointment
opening Pulsifer House for tours Wednesdays and Fridays from 10:00 to 3:00 from mid-March to mid-December and also by appointment
The Historical Society operates from three adjacent locations: Pulsifer House, the Meeting House, and the Agricultural Museum.
As a non-profit, memberships are the single largest source of funds for covering our annual expenses. We also conduct an annual fund drive to supplement the funds from memberships.